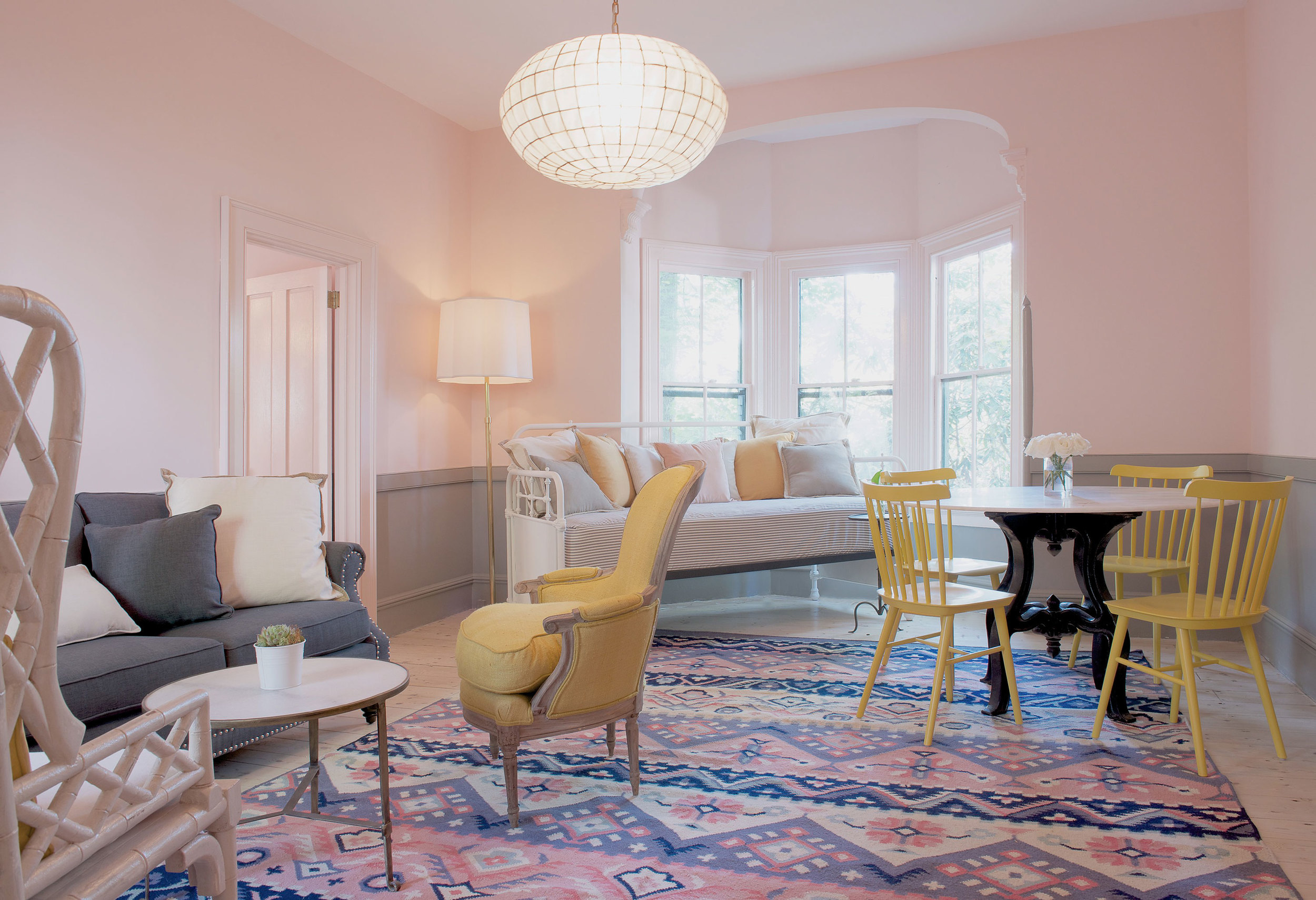 GARDEN SUITE
Completely renovated, this grand, ground floor suite features hardwood floors, a sitting room and separate bedroom with a claw foot tub and a plush custom king mattress with luxury bedding including a summer weight duvet. This suite also features a private terrace overlooking a quiet garden; two renovated private en-suite bathrooms, air conditioning, and mini fridge.
CLICK IMAGE FOR MORE
A second bedroom with en-suite bathroom can be added to this suite via an adjoining Cottage King on request (additional room charge applies, subject to availability)
GARDEN SUITE
A vibrant color palette and a touch of pattern set the tone for each guest room. Enjoy a soak in your clawfoot tub.
GARDEN SUITE
Thoughtful touches abound in the Garden Suite. A perfect location to get away from it all.
GARDEN SUITE
Your private outdoor seating room awaits.
BATH AMENITIES
Luxuriate in our renovated bathrooms featuring rain head showers, Lime Coriander bath amenities from our favorite New York City apothecary C.O. Bigelow, and wash responsibly with Further Hand Soap made from glycerin derived from distilled biofuel.